Atherton First National Real Estate
---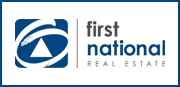 21 Main Street
Atherton 4883
Opening Hours
Mo-Fr: 8:30am-5:00pm
Sa-Su: Closed
A Real Estate Team With Integrity
When you need a real estate agent, you want to ensure you can rely on high standards and honest communication. Avoid the jargon and look beyond the surface; choose the trustworthy name of First National. As a part of the largest Australia-wide Real Estate Network, our staff are constantly improving their skills to give you the big advantage in the local real estate market.
"Your professional service entirely justified the decision to list with First National." - Jon
Local Knowledge That Only Comes From Local Staff
Our Principals have resided on the Tablelands for their whole lives, and know the area exceptionally well. The history of our company goes back to 1944, and we continue to offer services to our community that result in satisfaction and success. Let us fulfill your requirements and get the achievements you desire.
"Awesome agent, approachable, understanding, had our interests at heart, kept us up to date by ringing us or messaging us; I would recommend him to any of my friends, he's very knowledgeable as an agent." - Ann
High Standards Across All Areas Of Real Estate
Purchasing a Home
Looking For a Buyer
Choosing Investment Properties
Management of Properties
Residential
Commercial
Industrial
"Ethical, honest, professional and pleasant in all dealings. Zack guided us on price, advertising and other matters. He listened to concerns, answered queries, kept in touch and returned calls quickly - all in a respectful, friendly manner making the process as fuss free as possible. A pleasure to have you as our agent. Our trust and confidence in you was proven correct. We were very happy with all you did Zach and have no hesitation recommending you or First National Real Estate Atherton." - Angela
Contact First National Real Estate Atherton Today - We Are Ready To Help