Dave's Cool Air
---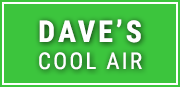 150 McGrath Rd
Mareeba 4880
Are you struggling to cope with the heat?
Don't let your home or office become uncomfortable…give Dave's Cool Air a call!
Offering high quality brands and installation services, Dave's Cool Air will recommend the right product from leading Australian and international air conditioning names.
Fully qualified, insured and police checked, Dave's Cool Air will be at your site to install at the agreed time and will always leave your site clean and tidy.
Dave's Cool Air can design an air conditioning solution for you, and also offer service, repair and maintenance services for older or failed units.
If your system hasn't had a good dust out for a while, why not call Dave's Cool Air to organise ventilation and cleaning to ensure you get the freshest air all year round.
For more information, give Dave's Cool Air a call today!