Dozoco Building Services
---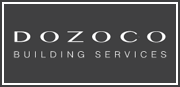 2027 Millaa Millaa Rd
Malanda 4885
From The Tablelands To Greater Cairns, Beautiful Buildings Are Made By Dozoco
From materials to craftmanship, a perfect effort results in a perfect building. By selecting the finest elements and considering the unique requirements of each customer, Dozoco can create a thing of beauty beyond your expectations. From renovations to repairs or an entire home design, the staff at Dozoco make every effort to develop solutions that take into account your preferences and budget. With fully qualified builders on our team and a focus on quality in everything we do, you are in good hands.
"I was very pleased with the work that Doug and his workmen did on the improvement to my shed and would have no hesitation in contacting him for any project I may have in the future." - Dave
The Trusted Name In Building
Doug Rolfe and the team at Dozoco have an exceptional reputation for excellence and integrity in both customer service and physical work. When they build for their clients, they are also building an effective and strong relationship where the client knows they are respected and heard. Just ask their word-of-mouth following and their loyal team of suppliers, subcontractors and employees: Dozoco is constructed on a strong ethical base.
"Our renovations were built exactly the way we asked them to be done without any problems whatsoever. We gained a friend as well as a builder." - Allan and Julie
Whatever Your Building Needs
Rural, Domestic and Commercial
Renovations
New Homes
Extensions
Sheds
Fencing
Patios and Decks
Carports
Offices
"We would recommend Doug and Sheree (Dozoco Building Services) to any one. They are highly skilled, competent and professional. We are very pleased with our new roof." - Sophia
Have The Advantage Of Excellence - Contact Dozoco Today