Malanda Bottlemart
---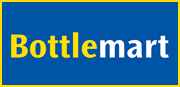 20 English St
Malanda 4885
Looking for the right drink for your big occasion?
Choose the name you can trust for great products and advice on what drink to pair with what dish at Malanda Bottlemart!
Our friendly team can help you with a range of drinks, including:
Spirits and premix drinks
Beers, craft beers
Ciders
Red, white and sparkling wines
Cocktails and mixers
Alcohol you can use in a range of delicious recipes!
Conveniently located at the Malanda Hotel on English Street, Malanda Bottlemart is open late and offers great specials and friendly service.
For more information, we invite you to drop in or call Malanda Bottlemart today!